Using Self Storage Space Effectively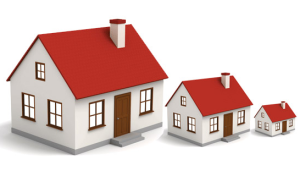 There comes a time In many families lives, where the kids have now grown and left the home, and we just have too much house –  it's time to downsize! The Catch-22 is that while we don't need as much space to live, we still have just as many items to store, and our new smaller home just doesn't have the space. It may be time to consider Self Storage, so we size up what we have to store, and head off to the local self storage facility.  If you've never done this before, it can be a daunting task. How much room do I need? For example, our  local self storage facility, The Storage Inn in Egg Harbor Township, New Jersey, has over 45 different sized units! How high can I stack the items? What should I store them in? These are all very good questions, so here are a few self storage space tips that might help .
Storage Unit Packing Tips
 If finances allow,  choose a self storage space that is slightly larger than what you actually need to leave a space between the furniture, bins, and boxes for easy access.
 Try to use containers that are tough, water resistant, and fairly uniform in size. Begin by placing your heavier items towards the bottom, and lighter items towards the top.  This will allow you to stack higher, and without danger of crushing the lower containers. Save the fragile and breakable items for the very top.
Make sure that all boxes are packed full so that they do not collapse when stacked.  Use towels, bubble wrap,  or old newspaper to fill them if necessary.
You may want to consider placing  disposable moisture absorbers, such as "Damp Rid" in your unit.  Covering the floor with plastic sheeting , or installing wooden in your self storage space pallets can also help to preserve your items.
Leave the doors of any appliances open to avoid odors and fungal growth.  You can also use the space inside of appliances to store smaller items.
 Metal items such as gardening tools should be treated with a rust inhibitor prior to storage.  Other delicate items such as books may be stored in an airtight container along with a small moisture absorber.
 Never store flammable or hazardous materials inside a self storage unit.
 Keep a written record  of the items that were placed in the unit, when they were put there, and when they were removed.
Keep the security gate code and the keys to your padlock in a safe place so that they will not get lost, and only you will have access to them.
Keep these tips in mind if you're heading out in search of self storage space.  They could make your storage space adventure a bit more bearable. The Storage Inn serves Ocean, Cape May and Atlantic Counties, including such places as Pleasantville, Ocean City, Atlantic City and more
By Jerry Brown
3/11/16